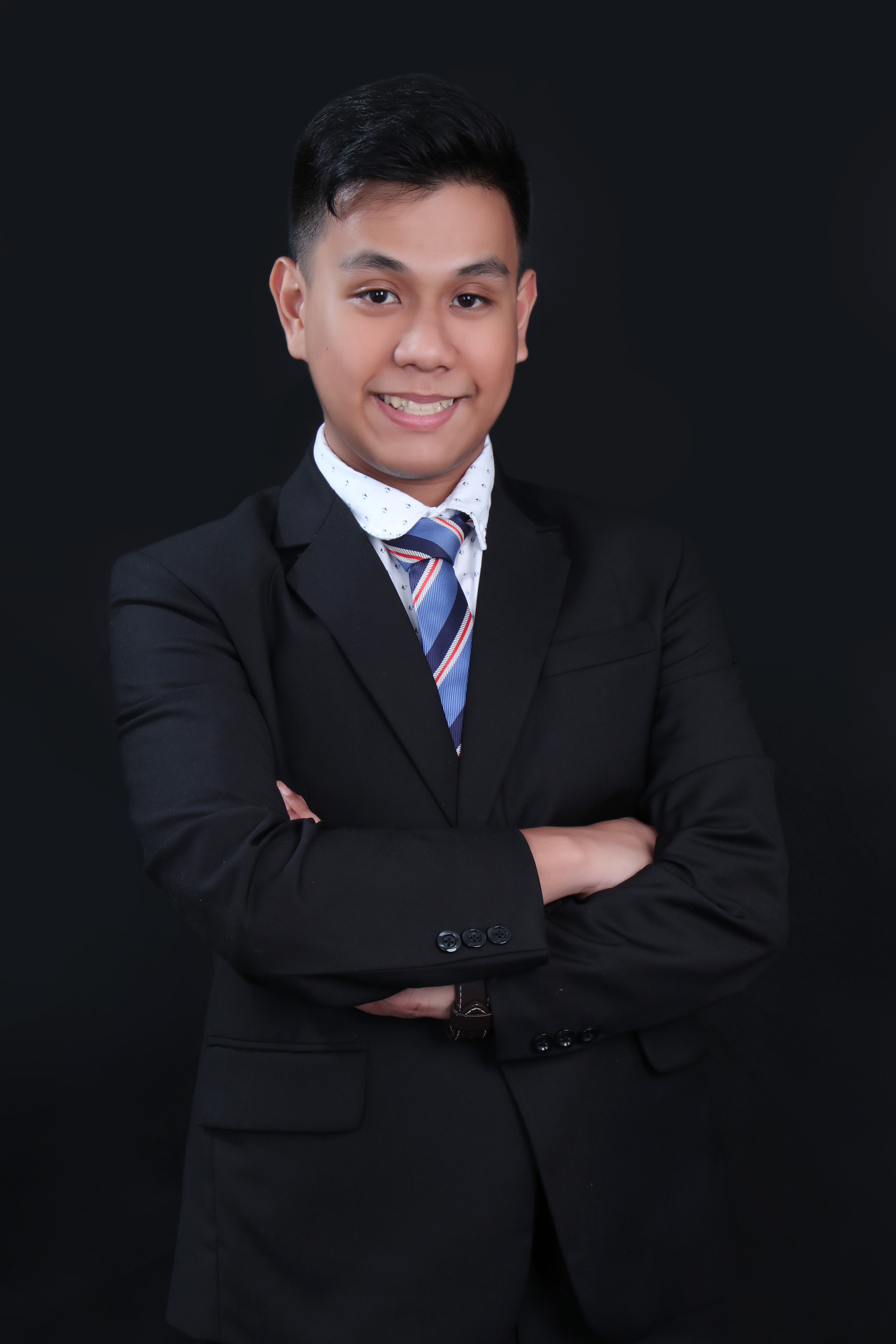 Adriel Isaiah V. Amoguis is a Research Assistant in the Dr. Andrew L. Tan Data Science Institute (ALTDSI) of De La Salle University, with a passion for artificial intelligence and machine learning. He is currently completing both a Bachelor's and a Master's degree in Computer Science at De La Salle University - Manila. Adriel's primary focus and most important skill is in machine learning engineering and artificial intelligence, and he has honed these skills through research and practice. He is a proficient developer in back-end web development, desktop application development, and database systems management.
Adriel has already made a significant impact in his field, having published two papers on computer vision, and he is currently working on a project for his Bachelor's thesis in the domain of computer vision. He is eager to publish this work this year and is working hard to get acceptance, presentation, and publication in the Conference on Computer Vision and Pattern Recognition (CVPR) for future works.
Adriel is also an avid reader of literature on computer science and technology and stays up-to-date with the latest advancements in the field through subscriptions to tech news and by being a member of the Association for Computing Machinery (ACM).
Adriel's greatest professional accomplishment thus far is his publication in the 6th International Conference for Machine Vision and Applications (ICMVA 2023). This SCOPUS-indexed publication led him to the ACM and allowed him to network with other professionals in his field globally. He is also excited about his upcoming journal publication on reading ancient Filipino scripts using computer vision.
Adriel is determined to break through limits and push for something greater in his career. His mentors have inspired him to aim high, and he is determined to continue making meaningful contributions to the field of computer science and artificial intelligence.
Jul 12, 2023

Completion of Undergraduate Thesis

I am pleased to announce the completion and acceptance of my undergraduate thesis entitled, "Road Lane Segmentation and Functionality Detection". This is a super-study of our previously published research article in ICMVA 2023, "Road Lane Segmentation Using Vehicle Trajectory Tracking and Lane Demarcation Lines".

We are currently aiming for publication of a conference paper version of our thesis in the 29th IEEE International Conference on Mechatronics and Machine Vision In Practice (M2VIP 2023) taking place this 21st to 24th of November, 2023.


Jun 10, 2023

Baybayin OCR Extension

Experiments are ongoing now for the extension study of our Baybayin OCR system. As a publication goal, we have identified PACLIC 2023 as our target conference. This conference will be in Hong Kong this December.

We are eagerly working on our experiments, and really hope to participate in this conference. The date to beat for our finished paper is July 16, 2023. Will give an update by then!


Jun 10, 2023

The ICMVA 2023 Proceedings are now published!

And that's a wrap! The ICMVA 2023 proceedings are now published in the ACM Digital Library. You can find my paper here. I'm excited to see my work published in the SCOPUS database. I'll be updating my publications page with the ACM Author-Ized PDF soon, but the publication entry is there should you want to see it.

I genuinely hope that this work can contribute to the field of traffic systems. Since this is only a small subset of the work I'm doing for my undergraduate thesis, I'm excited to see how the rest of my work will contribute to the field. I'm also hoping that we're able to publish our finished thesis work either in a journal, or another conference.
May 1, 2023

ASEAN DSE Competition

I'm announcing today my participation in the 2023 ASEAN Data Science Explorers Competition. I'm participating with my teammate Naomi from Davao Doctors' College.

The competition is a data analytics competition that aims to empower the youth of the ASEAN region to contribute to the ASEAN Community's efforts in addressing socio-economic issues in the region. The competition is open to all tertiary students from the 10 ASEAN member states and challenges them to deliver data-driven insights to solve regional issues. The competition is organized by the ASEAN Foundation and SAP, in partnership with the ASEAN University Network (AUN) and supported by the ASEAN Secretariat.

I'm excited to be participating in this competition and I'm looking forward to the results of our work. I'll be posting updates on this blog as the competition progresses. We cannot share much right now as we're still in the process of making our SAP Storyboards, but I'll be sure to share our work here once the competition is over.

Hoping for the best, and I hope our work can contribute to the ASEAN Community's efforts in addressing socio-economic issues in the region.
Apr 22, 2023

Baybayin OCR Update

In relation to my previous publication about Baybayin OCR, I'm excited to announce that me and my colleagues, along with our mentor for this project, Dr. Macario Cordel II, are gearing for an extension publication on this work. As of now, we're still unsure of whether or not we're going to gear up for a conference publication or a journal publication, but we're definitely excited to share our work with the world – especially in the ASEAN.

I cannot delve much into the details of it yet as experimentation is still ongoing, but since at least 70% of new content are needed to consider it a new publication in relation to our previously published conferece paper, you can definitely look forward to seeing much more improvements and a greater scope of the project.
Mar 12, 2023

Publication in ICMVA 2023

I am excited to announce my contribution and participation in the 6th International Conference for Machine Vision and Applications (ICMVA 2023)! This is a SCOPUS-indexed conference, and I am honored to be a part of it. I am also delighted to have been able to network with other professionals in my field globally through this conference.

I presented a subset of my undergraduate thesis work entitled, "Road Lane Segmentation Using Vehicle Trajectory Tracking and Lane Demarcation Lines." The work is to published in the ICMVA 2023 proceedings, and I am excited to see it published in the SCOPUS database under the Association for Computing Machinery (ACM) Digital Library. I'll definitely be sharing the details in my publications page once it's published.

See this link for my feature on the DLSU CCS Facebook page for more details.


---