Publication in ICMVA 2023
I am excited to announce my contribution and participation in the 6th International Conference for Machine Vision and Applications (ICMVA 2023)! This is a SCOPUS-indexed conference, and I am honored to be a part of it. I am also delighted to have been able to network with other professionals in my field globally through this conference.

I presented a subset of my undergraduate thesis work entitled, "Road Lane Segmentation Using Vehicle Trajectory Tracking and Lane Demarcation Lines." The work is to published in the ICMVA 2023 proceedings, and I am excited to see it published in the SCOPUS database under the Association for Computing Machinery (ACM) Digital Library. I'll definitely be sharing the details in my publications page once it's published.


See this link for my feature on the DLSU CCS Facebook page for more details.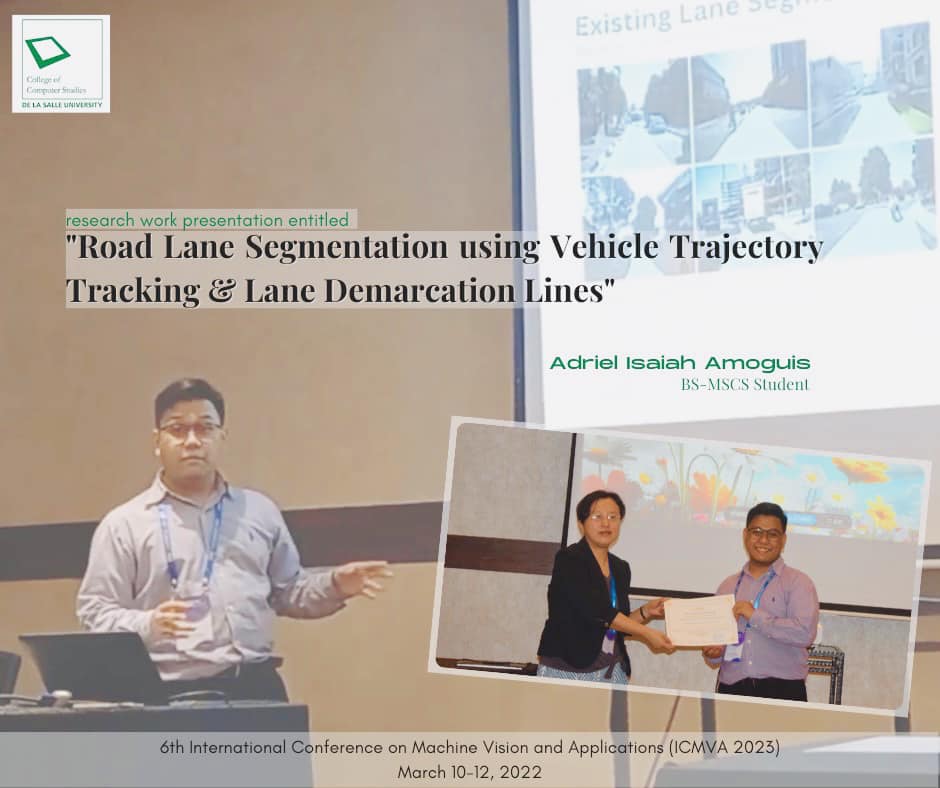 ---